Top-Tier Comprehensive Commercial HVAC Services
There's never been a more important time to keep your commercial HVAC system running smoothly. At Southern California Mechanical, we understand how crucial it is for businesses to have a well-functioning HVAC system. That's why we offer comprehensive HVAC services, from installation and repairs to maintenance and tune-ups. We're your one-stop-shop for all your HVAC needs. As a leading commercial HVAC service provider, we have the experience and expertise to handle any size job. We've worked with all types of businesses, from small retail shops to large office buildings so no matter what your needs are, we'll be able to help. We offer a wide range of HVAC services, including:
Commercial HVAC installation
Commercial A/C repair
HVAC system maintenance
HVAC system tune-ups
HVAC replacement
Commercial HVAC companies like Southern California Mechanical are crucial for businesses. A well-functioning HVAC system is essential for a comfortable work environment and can help improve indoor air quality. Poor indoor air quality can lead to various health problems, including respiratory issues, headaches, and fatigue. Investing in a commercial HVAC service can help ensure that your employees are healthy and productive. In addition, well-maintained heating and cooling systems can also help to improve energy efficiency and lower operating costs. 
At Southern California Mechanical, we're proud to offer high-quality HVAC services at competitive prices. We understand that every business is unique, that's why we tailor our services to meet your specific needs. We'll work with you to develop a customized plan to keep your HVAC system running efficiently and effectively. We're committed to providing the highest quality services at competitive prices. Contact us today to learn more about our commercial services for your HVAC system.
Qualities of Reputable Commercial HVAC Contractors
You can choose from several commercial HVAC companies in Southern California. However, how do you know which one to trust? Our HVAC company has compiled a list of qualities that the best commercial HVAC contractors should have! Here are some qualities of the best contractors for your heating system: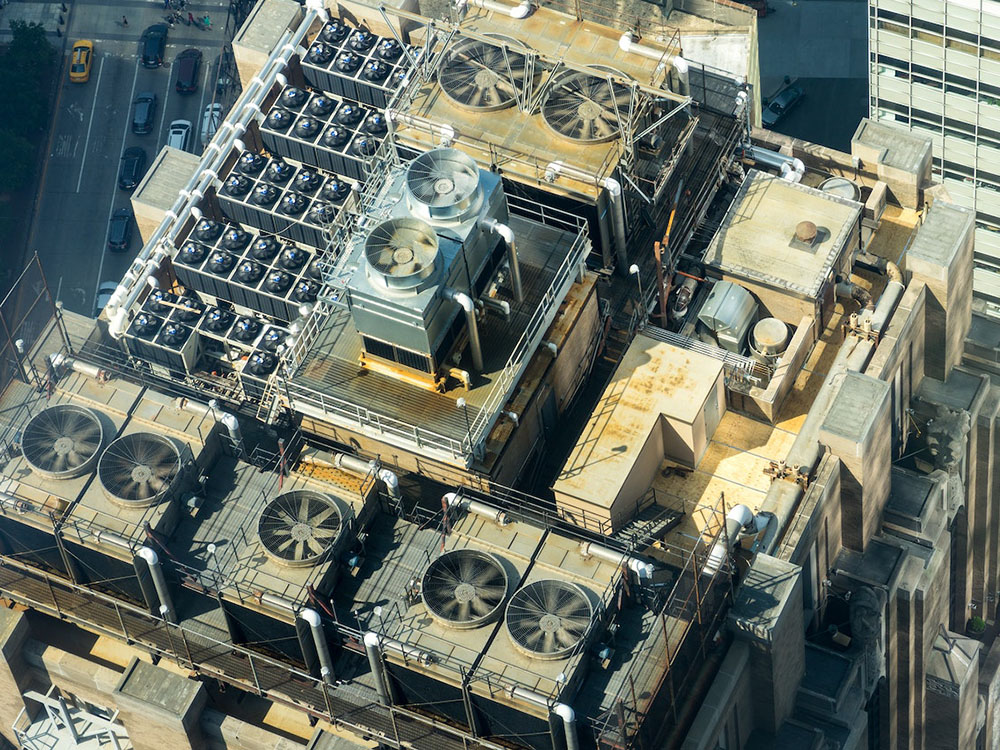 They have experience. For excellent heating repair works, the best HVAC contractor will have years of experience in the industry. This means they have the knowledge and expertise to handle any type of problem that you may have.
They are licensed and insured. Make sure the contractor you hire is licensed and insured. This will protect you from any liability if something goes wrong. If you want the job done right, ensure you choose certified technicians.
They offer a warranty. A good contractor will offer a warranty on their work. This shows that they stand behind their work and are confident in their abilities.
They are communicative. The best contractors will keep you updated throughout the entire process. They will let you know what is happening and answer any questions.
They are professional. The best HVAC contractors will conduct themselves in a professional manner. This means they will be punctual, polite, and respectful of your property.
They are reliable. When you hire a HVAC contractor for your cooling system, you need to be able to rely on them. This means they will show up and finish the job on time.
If you want the best commercial heating and cooling services, these are just some qualities that the best HVAC contractors should have. When looking for a HVAC contractor in Southern California that offers efficient service, they should have all of these qualities. Each of our commercial HVAC contractors at Southern California Mechanical meet these criteria. Contact us today and let us handle your air conditioning needs professionally.